Meaghers Triple Sec
Liqueur, 750 mL
| | |
| --- | --- |
| Country : | Canada |
| Region : | Quebec |
| Producer : | La Distillerie Meaghers Ltée |
| Alcohol : | 35 % |
| Style : | Warm & Fruity |
| Container : | Coloured Glass Container |
| Closure : | Plastic Screw Cap |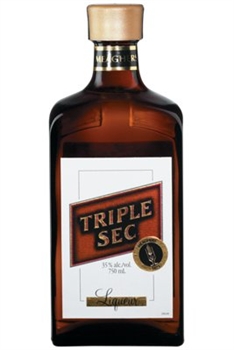 Tasting note
Clear water white; orange & peel aroma and flavour; balanced bitter/sweet flavour alcohol warmth, smooth finish
A clear and colourless liqueur with the aromas and flavours of sweet oranges.
Meaghers® success can be attributed to its insistence on using only the finest flavours and essences extracted from natural sources. Fruits, flowers, herbs, nuts and grains are combined with neutral spirits to create each distinctive and delicious flavour. Consumers appreciate Meaghers®' decades of experience and its marriage of the traditions of yesteryear with today's technology to deliver a truly superb product.
Meaghers has been offering Canadians quality traditional liqueurs in a variety of flavors since 1873. The first domestic distiller to produce a full line of liqueurs, Meaghers' reputation has since grown across Canada to make it the preferred choice among consumers.
This fresh, orangey, aromatic liqueur balances bitter and sweet flavours and finishes warm and smooth. A natural in cocktails, it can also be enjoyed chilled.