Barefoot Chardonnay
White Wine, 750 mL
Country :
United States
Region :
California
Subregion :
Sonoma, Sonoma Coast
Producer :

E. & J. Gallo Winery

Website :
www.jlohr.com
Alcohol :
13.4 %
Grape variety(ies) :
Chardonnay 80%
Viognier 20%
Style :
Light & Crisp
Color :
White
Container :
Clear Glass Container
Closure :
Metal Screw Cap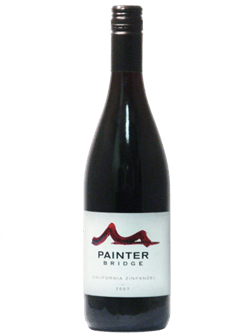 Tasting note
clear straw colour; peach, green apple and melon aromas; dry medium body; good fruit flavour with a touch of vanilla, well balanced
Straw yellow in colour, this white boasts a intense nose exuding woody, spicy and fruity aromas. Discover this medium-bodied wine expressing refreshing acidity and offering a full-bodied texture. It also unveils a medium mouthfeel that leads into a medium finish.
Medium weight and creamy texture. Tropical fruit is complemented by fresh Fuji apple and sweet vanilla aromas.
Painter Bridge Zinfandel is awash with the gorgeous red fruit characters of the Zinfandel grape, and has been stylized to accent the delicate fruit without overpowering it with too much oak. The aromas are of ripe red fruits, raspberry confection and black tea with white and black pepper spice. Enjoy with pasta puttanesca, pizza or grilled meats.