Mudshake Chocolate
Cooler, 4 x 270 mL
| | |
| --- | --- |
| Pays : | Nouvelle-Zélande |
| Producteur : | Independent Liquor NZ Ltd. |
| Alcool : | 5 % |
| Cépage(s) : | Doux |
| Style : | Moelleux Et Crémeux |
| Couleur : | Brun(e) |
| Contenant : | Contenant De Verre Clair |
| Bouchon : | Métal Vissé |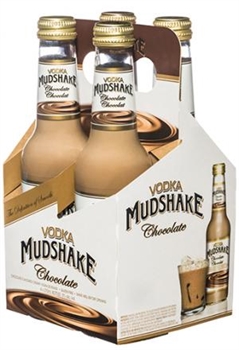 Note de dégustation
Robe opaque crème; arôme de brownie au chocolat; bouche crémeuse modérément sucrée.
Note de dégustation (anglais)
This creamy ready to drink cooler has the colour and appearance of chocolate milk with aromas of chocolate, vanilla and milk, and the flavour of rich, sweet chocolate milk.
Opaque cream colour; chocolate brownie aroma; creamy, medium sweet flavor.