Dubonnet Rouge
Cocktail, 750 mL
| | |
| --- | --- |
| Pays : | France |
| Producteur : | S.E.G.M. |
| Site web : | www.doyoudubonnet.com |
| Alcool : | 14,8 % |
| Cépage(s) : | Aperitif Wine |
| Style : | Doux |
| Couleur : | Rouge |
| Contenant : | Contenant De Verre Coloré |
| Bouchon : | Liège |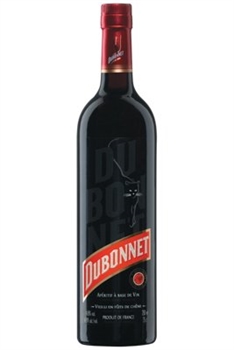 Note de dégustation
Robe rubis-grenat aux reflets orangés. Arômes et saveurs d'abricot séché, de prune et de fines herbes. Finale aux nuances d'agrumes.
Note de dégustation (anglais)
Ruby/garnet red with orange tint in colour; sweet dried apricot, plum and herbal aroma and flavour with a citrus finish.
Dubonnet Rouge is ruby in colour and it has an elegant bouquet of mint, toffee, candied cherries and blackcurrants. The wine, which so gracefully combines these flavors, is both bold and slightly oaky, thus creating a balance with a certain aromatic insistence.
*Please note that prices shown exclude taxes. Taxes and container deposit, if applicable, will be applied at checkout. The price disclaimer below may not be correct.*