Evolution Lucky No 9
Vin blanc, 750 mL
Pays :
États-Unis
Région :
Oregon
Producteur :

Sokol Blosser Winery

Alcool :
12 %
Cépage(s) :
Riesling 25%
Muscat 25%
Müller-thurgau 25%
Pinot gris 25%
Style :
Aromatique Et Savoureux
Couleur :
Blanc
Contenant :
Contenant De Verre Coloré
Bouchon :
Liège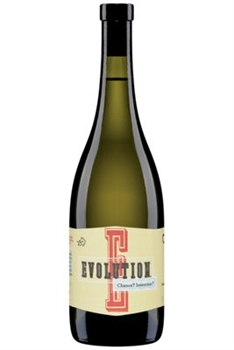 Note de dégustation
bright straw colour; floral, apple and citrus aromas; dry medium bodied; pear and apple flavours with citrus notes in medium length finish
Vin de couleur jaune paille clair. Nez assez puissant d'où émanent des notes florales et minérales. Prenez plaisir à savourer ce blanc exprimant une bonne vivacité. Le tout est également agrémenté par des saveurs de jasmin, de poire et de pêche. Il révèle une texture presque grasse qui perdure dans une longue finale.
Note de dégustation (anglais)
Evolution is an off-dry, somewhat tropical wine with a crisp finish; like no other blend or single varietal wine.  We carefully merge Pinot Gris, Müller-Thurgau, White Riesling, Semillon, Muscat Canelli, Gewürztraminer, Pinot Blanc, Chardonnay, and Sylvaner.  For those keeping score, that's nine different varietals which add up to a flavour greater than the sum of its parts.
*Please note that prices shown exclude taxes. Taxes and container deposit, if applicable, will be applied at checkout. The price disclaimer below may not be correct.*