New Harbor Sauvignon Blanc
Vin blanc, 750 mL
| | |
| --- | --- |
| Pays : | Nouvelle-Zélande |
| Région : | South Island |
| Sous région : | Marlborough |
| Producteur : | Newharbor Vineyards |
| Alcool : | 13,5 % |
| Cépage(s) : | Sauvignon blanc 100% |
| Couleur : | Blanc |
| Contenant : | Contenant De Verre Coloré |
| Bouchon : | Métal Vissé |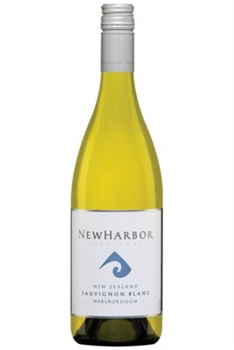 Historique des prix
Note de dégustation
Robe de teinte jaune-vert de faible intensité. Nez s'ouvrant sur des notes d'agrumes, d'asperge et de menthe poivrée. Découvrez ce blanc sec démontrant une bonne nervosité. En bouche, sa texture plutôt mince s'estompe dans une finale assez persistante.
Note de dégustation (anglais)
Aromas of citrus, pineapple and kiwi. Crisp finish.
Our Sauvignon Blanc opens with a playful interplay of bright gooseberry, grapefruit and fragrant honeysuckle, touched by hints of green chili. In the mouth, intense flavors of gooseberry and grapefruit dance through the palate, balanced by a subtle complexity that adds texture and depth. A crisp, lively minerality weaves through the long finish. Pair this tantalizing wine with seafood, light pastas or grilled chicken dishes.
As featured in Taste Magazine, Spring 2013. This crisp white is a thrilling aperitif or cocktail alternative. A quick zip of racy fruit - grapefruit and gooseberry-threaded with delicate herbaceous notes round out the palate. Well-balanced, silky and saturated with fruit flavour, it will be a nice pour with crab cakes.