Williams & Humbert Dry Sack
Sherry, 750 mL
Country :
Spain
Region :
Andaloucia
Producer :

Bodegas Williams & Humbert

Website :
www.bodegas-williams-humbert.com
Alcohol :
19.5 %
Designation of origin :
Jerez-Xérès-Sherry
Grape variety(ies) :
Palomino 90%
Pedro Ximenez 10%
Style :
Dry
Color :
White
Container :
Coloured Glass Container
Closure :
Cork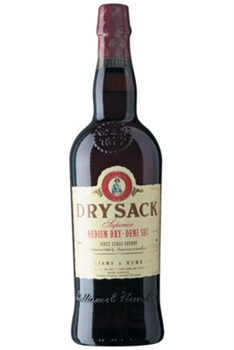 Tasting note
Medium amber orange colour; aroma of walnuts, butter almond, toffee with citrus/lemon peel; off-dry taste, warm nutty core, with lemon and alcohol warm, dry finish.
Amber-yellow in colour and dry, this product boasts a medium nose exuding woody, empyreumatic and fruity aromas. On the palate, its light acidity and broad texture precede a long finish.
A traditional Sherry made very dry. Intense, complex aromas.Delicate, yet full-bodied make it a great pairing to high qualitycheese, ham and seafood.
An amber-coloured wine of intense aromas suggesting dried nuts. Full-bodied and balanced, with little acid and slightly sweet.
Featured in TASTE Magazine, Winter 2012 issue. The nose of this dark sherry is powerful with caramel, roasted nuts and baking spices. The slightly sweet palate would marry beautifully with a piece of 6-month-old Manchego cheese and dried figs.