Ravenswood Lodi Zinfandel
Red Wine, 750 mL
Country :
United States
Region :
California
Subregion :
San Joaquin
Producer :

Ravenswood

Website :
www.ravenswoodwinery.com
Alcohol :
15 %
Designation of origin :
Lodi
Grape variety(ies) :
Zinfandel 77%
Petite sirah 23%
Style :
Full-bodied & Smooth
Color :
Red
Container :
Coloured Glass Container
Closure :
Cork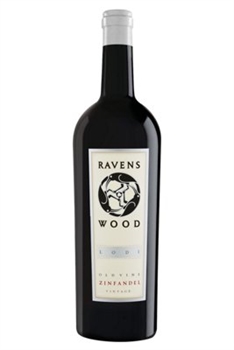 Tasting note
A big, luscious cake of a wine, this is classic Ravenswood. Full-bodied, smooth and faintly sweet, it oozes plum jam, strawberry and raisin against a backdrop of lively spice and fresh acidity. Score - 91. (Beppi Crosariol, The Globe and Mail, March 29, 2016)
This dry ruby coloured wine features intense woody, empyreumatic, spicy, fruity and vegetal scents and offers a full-bodied texture as well as fleshy tannins.
Notes of vanilla, cocoa, and spice linger on the finish in this wine with complexity and well-balanced acidity.
Aromas and flavours of black cherries, currants, clove and cocoa with soft, full tannins and balanced acidity for an achingly long and oh-so-pleasant finish.
This robust and spicy red features aromas of black cherry, raspberry, blueberry, cocoa and a splinter of oak. It has fruit flavours of ripe raspberry, cherry and boysenberry leading to soft tannins and a mouthwatering finish, making it ideal for lasagna, grilled pepper steak or stew.