Smirnoff Triple Distillation
Vodka, 3,0 L
| | |
| --- | --- |
| Pays : | Royaume-Uni |
| Région : | Angleterre |
| Producteur : | The Smirnoff Co. |
| Site web : | www.smirnoff.com |
| Alcool : | 40 % |
| Style : | Nette Et Classique |
| Contenant : | Contenant De Verre Clair |
| Bouchon : | Liège |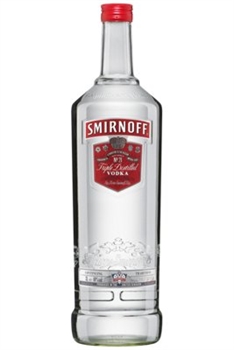 Note de dégustation
Robe claire et incolore; nez neutre; saveurs de céréales; légère chaleur éthylique.
Note de dégustation (anglais)
Distilled from the finest grains, Smirnoff Premium Vodka is triple distilled for exceptional smoothness and ten times filtered through birch tree charcoal for supreme clarity.
Smirnoff 21 is made from the highest quality grain neutral spirit and uses no additives. It's traditional charcoal filtration method removes impurities resulting in a smooth and neutral premium spirit.